HTA react to news that Scottish garden centres can continue to offer click and collect
by Rachel McQuilliam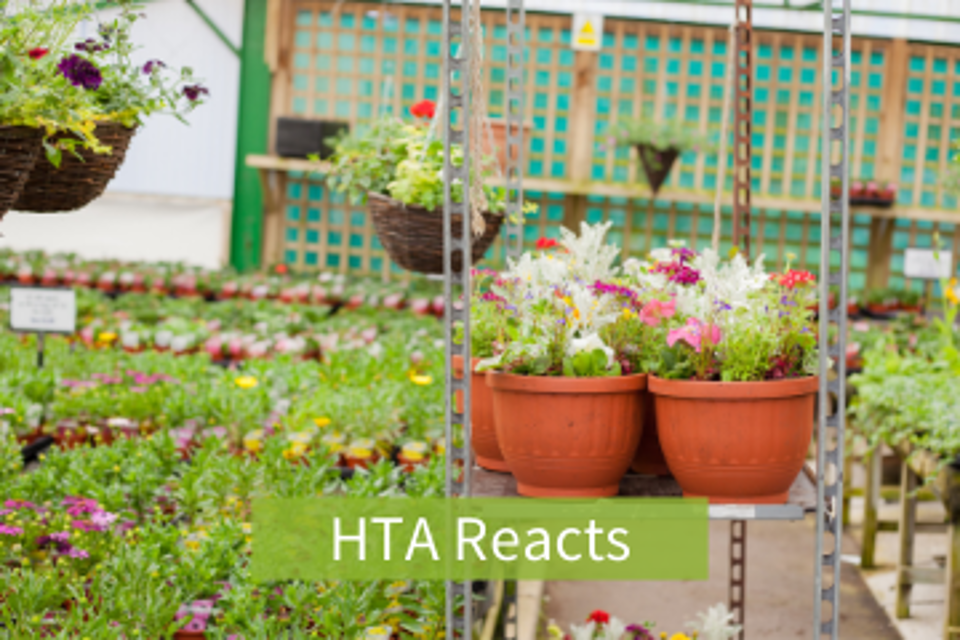 James Clark, HTA Director of Policy and Communications, said:  
"We fully recognise the ongoing threat that Covid poses to the population and appreciate the action taken by the Scottish Government to mitigate the risk to public health. We are relieved that our members can continue to be able to offer click and collect; this can be operated safely and securely in garden centre car parks, without any need for consumers to enter in to the store.  
While 'click and collect' provides a modest commercial lifeline for the industry, we remain nervous while there is still no prospect of a review that will get garden centres reopened for the fast-approaching Spring season. Until that happens, the threat of large-scale wastage and financial damage to the Scottish horticulture industry looms large. 
Garden centres provide large and airy environments, which have been enhanced by the introduction of first-class social distancing measures and we strongly believe that people's wellbeing benefits from the positive impact of gardening. We will continue to put this case to the Scottish Government in a bid to secure the earliest possible return to full trading as possible."